Empower Boone is governed by a volunteer board, whose members serve until their successors are approved the existing board. Our board of directors consists of individuals from all walks of life, including, without limitation, private businesses, public employers and elected officials.
Resident of Poplar Grove since August 2015. Engaged to Karri Anderberg. Three daughters – Addison, Brooklyn, and Cora. B.A. Economics & Political Science, University of Wisconsin-Madison, 2001. J.D., The John Marshall Law School, 2004. Admitted to practice law in the State of Illinois since November 2004. Also admitted to the following bars for the practice of law: 6th Circuit Court of Appeals, 7th Circuit Court of Appeals and Northern District of Illinois. President, Eric J. Miller Law Group, Ltd., Rockford, Illinois, 2015-present. Associate Attorney, Farwell Farwell & Associates, P.C., Arlington Heights, Illinois 2004-2014. Elected Delegate from the 16th Congressional District to the 2016 Republican National Convention. Elected Trustee of the Village of Poplar Grove, 2017. Comment, The "Cost" of Securing Domestic Air Travel, 21 John Marshall Journal of Computer & Infomation Law 405, 2003. Staff Editor, John Marshall Journal of Computer & Information Law, 2003-2004. Parliamentarian, Wisconsin United Residence Hall Association, 2000-2001.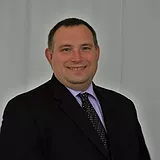 Gloria Totz, Board Member
Gloria, a lifelong resident of Belvidere, married for 46 years, has raised her family in Belvidere and is now retired. Gloria joined the Pantry Board to share a different perspective on the services offered and the quality of food provided by Empower Boone. Gloria has been a recipient of Empower Boone's services on occasions over the years.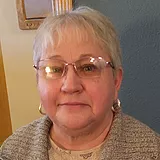 Cindee Robinson, Board Member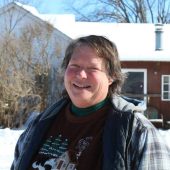 Taisha Yust, Board Member